Exec. Producer
Stratton Leopold
David Solomon
Tagline
Remember the future
Released on
December 25, 2003
Paycheck is a 2003 sci-fi action thriller based on Philip K. Dick's 1953 short story of the same name. Directed by John Woo, the film stars Ben Affleck, Uma Thurman, and Aaron Eckhart - while the supporting cast includes Paul Giamatti, Colm Feore, and Dexter's Michael C. Hall in his big screen debut.
Waking up with his short-term memory erased, engineer Michael Jennings (Ben Affleck) learns that he has been doing highly secretive work for the last three years in exchange for billions of dollars. But when he tries to get paid, he finds out that he himself had previously exchanged the money for an envelope of random clues to his life. Chased by an FBI agent (Michael C. Hall) and his old boss Rethrick (Aaron Eckhart), Michael uses the clues to find out his identity and prove his innocence. Uma Thurman appears as his love interest and partner, Rachel.[1]
Ben Affleck -as- Jennings
Aaron Eckhart -as- Rethrick
Uma Thurman -as- Rachel
Paul Giamatti -as- Shorty
Colm Feore -as- Wolfe
Joe Morton -as- Agent Dodge
Michael C. Hall -as- Agent Klein
Peter Friedman -as- Attorney General Brown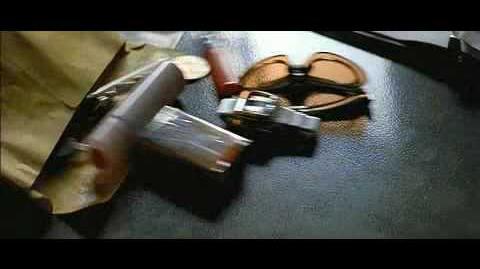 References
Edit
Ad blocker interference detected!
Wikia is a free-to-use site that makes money from advertising. We have a modified experience for viewers using ad blockers

Wikia is not accessible if you've made further modifications. Remove the custom ad blocker rule(s) and the page will load as expected.